A Hot Tub features 104° F (40° C) water, outside with lots of soothing jets to turn your muscles to putty; a small change room, with shower and washroom facilities.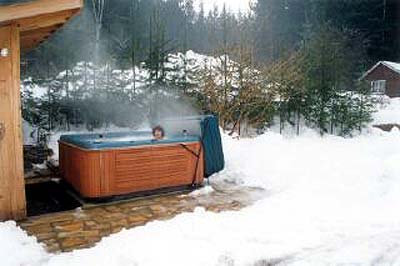 A Finnish Sauna features an authentic cordwood structure with a "living roof", wood-fired heat to over 140° F (60° C) and a cold water shower - a great way to detoxify and relax.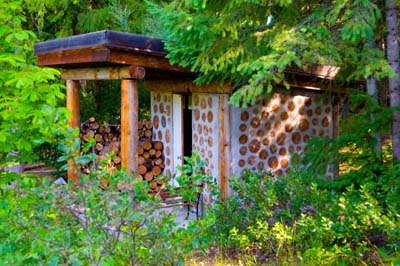 The Amethyst Room is a beautiful treatment room where you can relax and be Pampered. Massage, acupressure, aromatherapy and Reiki are available.
Check out Spa Facilities Rates